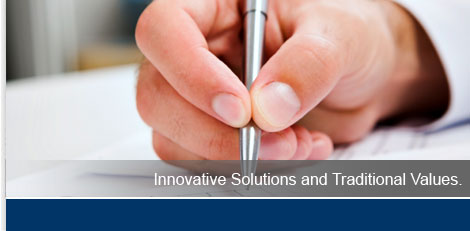 Products & Services

Edenbrook's investment philosophy is to focus on minimizing defaults and maximizing credit stability. EHC looks for mispriced risk in corporate and structured securities, capital structures and markets. As a result, EHC optimizes structures to achieve incremental returns above market rates while subject to making portfolios as stable as possible.
Based on EHC's fundamental credit skills and structured experience, EHC can offer clients the customized structured finance solutions they require, while meeting various investor mandates and transparency/disclosure requirements. This adheres to EHC's guiding philosophy of goal congruence for all stakeholders in any transaction that EHC undertakes. EHC not only "thinks outside of the box", but also helps clarify for investors the mislabeled "black box" that is often used to describe structured financial products. Edenbrook Hill Capital has become well known and respected by fixed income and structured product investors and investment banks in Canada, the U.S. and the U.K.
EHC's Involvement with Skeena Capital Trust
Skeena completed its first transaction in June of 2006, and during the summer of 2007 had approximately $2 billion in R-1 (high) commercial paper distributed in the Canadian commercial paper market amongst a diversified group of Canadian institutional investors. After the volatile market conditions that began in the summer of 2007, EHC was instrumental in the successful restructuring of Skeena that was completed in December 2007.
In co-managing Skeena as a Financial Arranger, EHC's approach to minimizing credit volatility was to understand and manage the tail of the probability loss distributions of transactions in Skeena. For this reason, the underlying assets of Skeena were leveraged super senior products with maturities between 7 to 10 years. To help restrict any movement in the tail in the loss distribution (and ratings volatility), all the underlying Reference Obligations were corporate credit default swaps. While Skeena was not restricted to corporate Reference Obligations, EHC believed that it was appropriate for Skeena to take this exposure since other structured asset classes originated in 2006 were capable of exhibiting considerable credit volatility. This choice, in addition to other credit and structural features unique to Skeena, made a large contribution to Skeena's successful restructuring.
In its role as co-manager for Skeena, EHC was involved in all transaction analysis and approvals and in all monitoring activities. Transaction approval activities involve fundamental credit analysis, quantitative credit analysis, leverage analysis, documentation and structuring. After transactions were completed, EHC monitored the portfolios, and built the database and monitoring systems that produced Skeena's investor reporting system.
EHC ABCP Evaluation and Consulting
Building upon the knowledge gained in the structuring of conduits and its participation in the restructuring of Skeena, EHC has assisted investors in the valuation of their non-Bank Canadian ABCP holdings while the Montreal Accord standstill agreement is in place. EHC has helped clients value hundreds of millions of dollars of non-Bank ABCP, while providing investors with quantitative and value-added qualitative analyses that relate to each client's specific issues and reporting requirements.